Thanks to all who joined us on February 5 and March 12 at Medford Brewing Company! Our next Sunday run there will be March 26.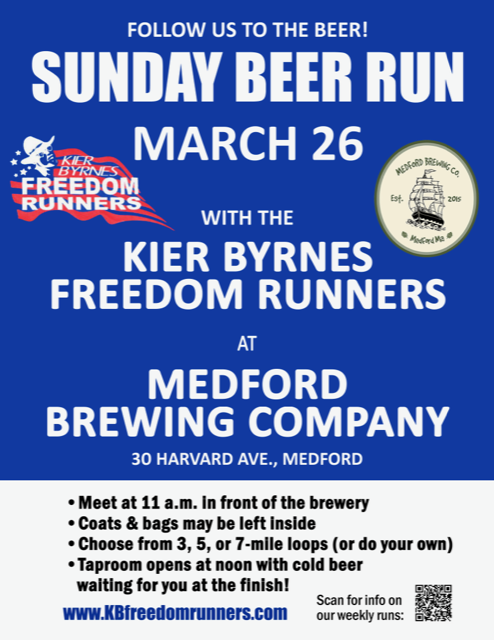 ---
Our Tuesday night run locations are changing week to week. See the calendar for schedule details.
The Kier Byrnes Freedom Runners have been running for freedom and beer in the Boston area since 2007. We welcome runners of all speeds.
You might have seen our "Follow me to the beer!" shirts at races, where we try to keep up some club traditions while celebrating after the race.
Since 2011, we've been getting together for weekly group runs from bars, previously meeting at Atwood's, Courtside, Slumbrew and The Asgard.
---
Disclaimer: By running with us, you are automatically agreeing to run at your own risk. This includes the regular Tuesday and Sunday runs where we meet up and run as well as any other races and events that you complete on your own. Be alert, obey traffic laws and stay safe!